Using 'Files' app, files received with Send Anywhere can be managed flawlessly.
※ Files app is supported from iOS11 and all the changes made in iPhone's Files app will be applied to Send Anywhere app.
Find Send Anywhere Folder
In the Files app, go to 'On My iPhone/iPad' and select 'sendanywhere' folder.
All files saved in Send Anywhere app's Files tab will be displayed.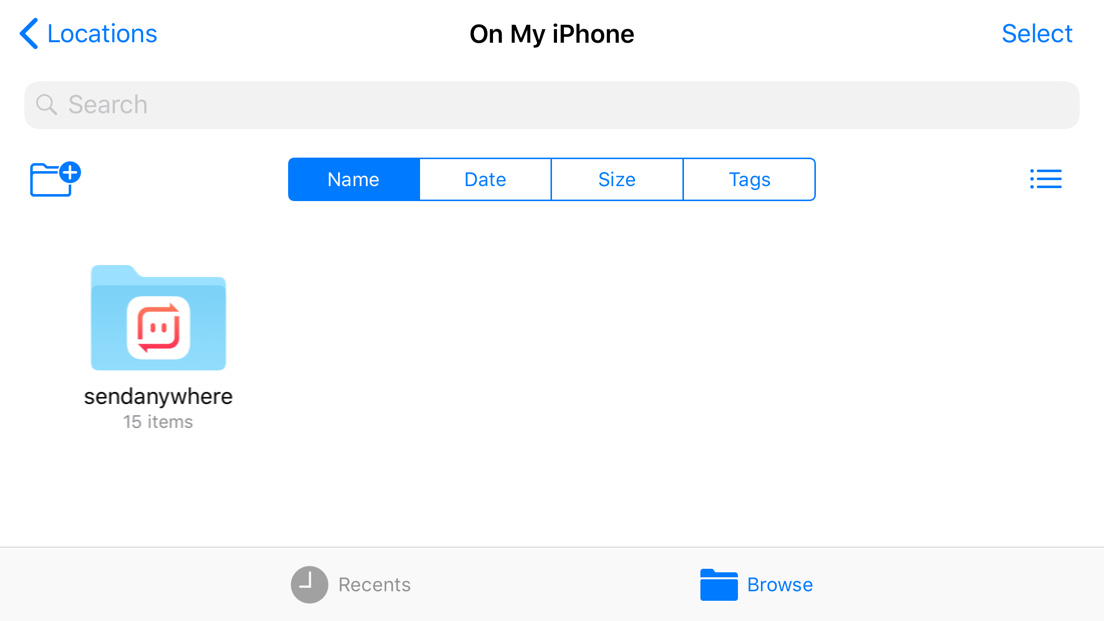 Create folder
Create a folder and just drag files to reorder.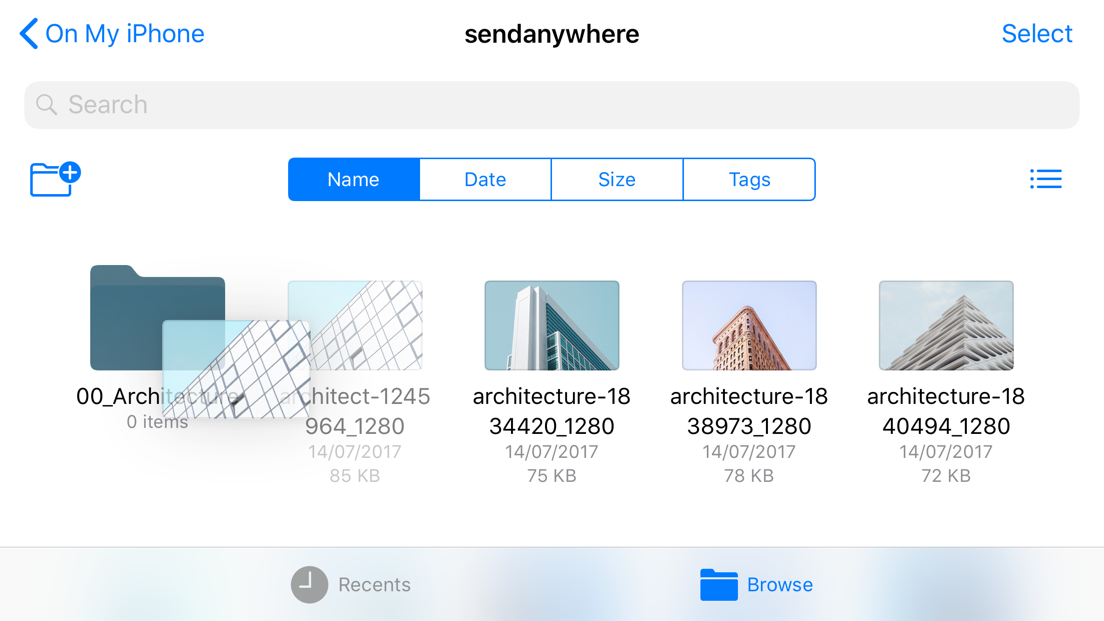 Rename the file or folder
Use Files app to rename the received files and folder.
You can long press the icon to rename as well.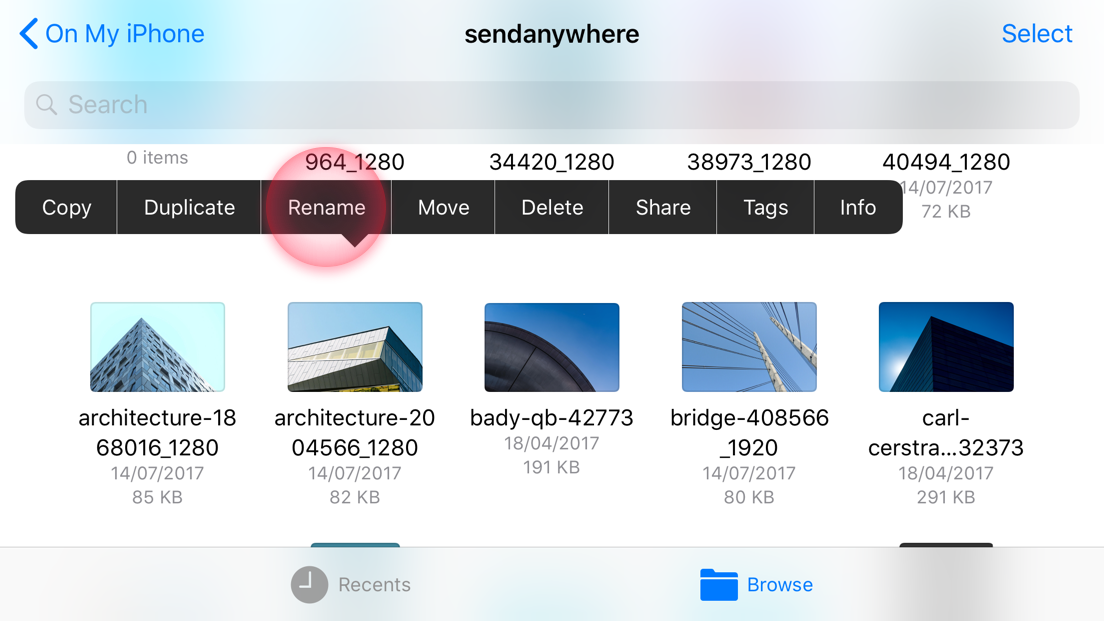 Copy, Move, Delete
Select multiple files at a time and make changes to it.
You can also move the file to other apps.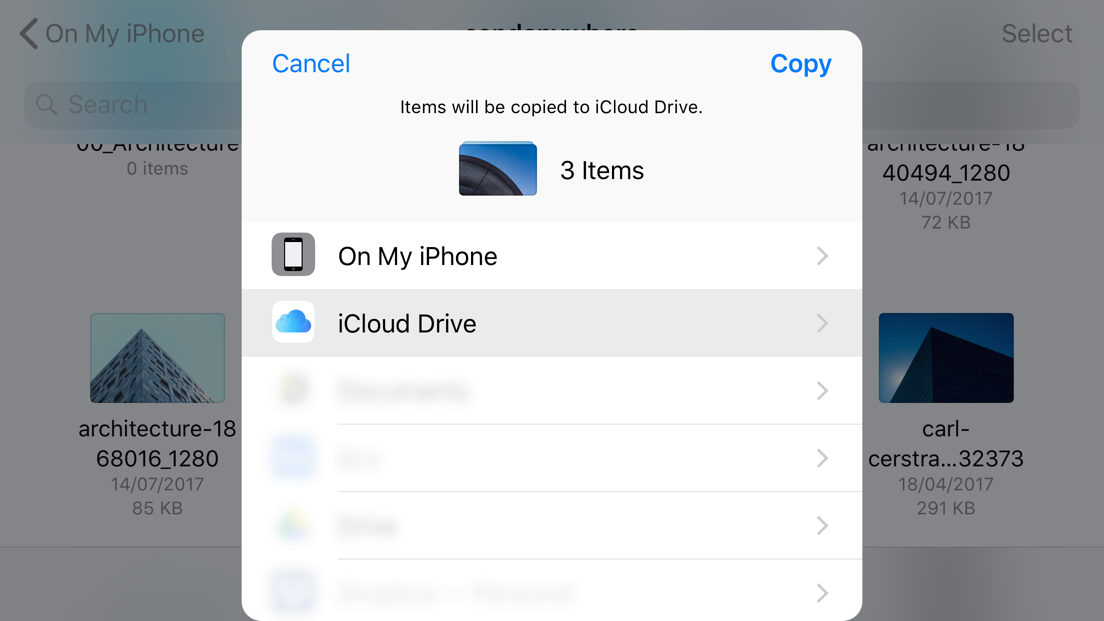 There are many more interesting functions in the Files app.
Hope you can make the most of the received files!