If the sender selects WiFi Direct mode for Send Anywhere when sending the file, the receiver automatically receives the file through WiFi Direct. This is only available between Android devices and both devices need to be in close physical proximity to use WiFi Direct.
How to Send Files
To transfer files in WiFi Direct, set the WiFi Direct option on Send Menu to ON. Select your files and hit Send to generate the key and QR code for WiFi Direct. Share the 4-digit key or QR code to the person who will be receiving the files.
How to Receive Files
When the receiving person enters the 4-digit key or scans the QR code, the files will be automatically sent in WiFi Direct.
Send Files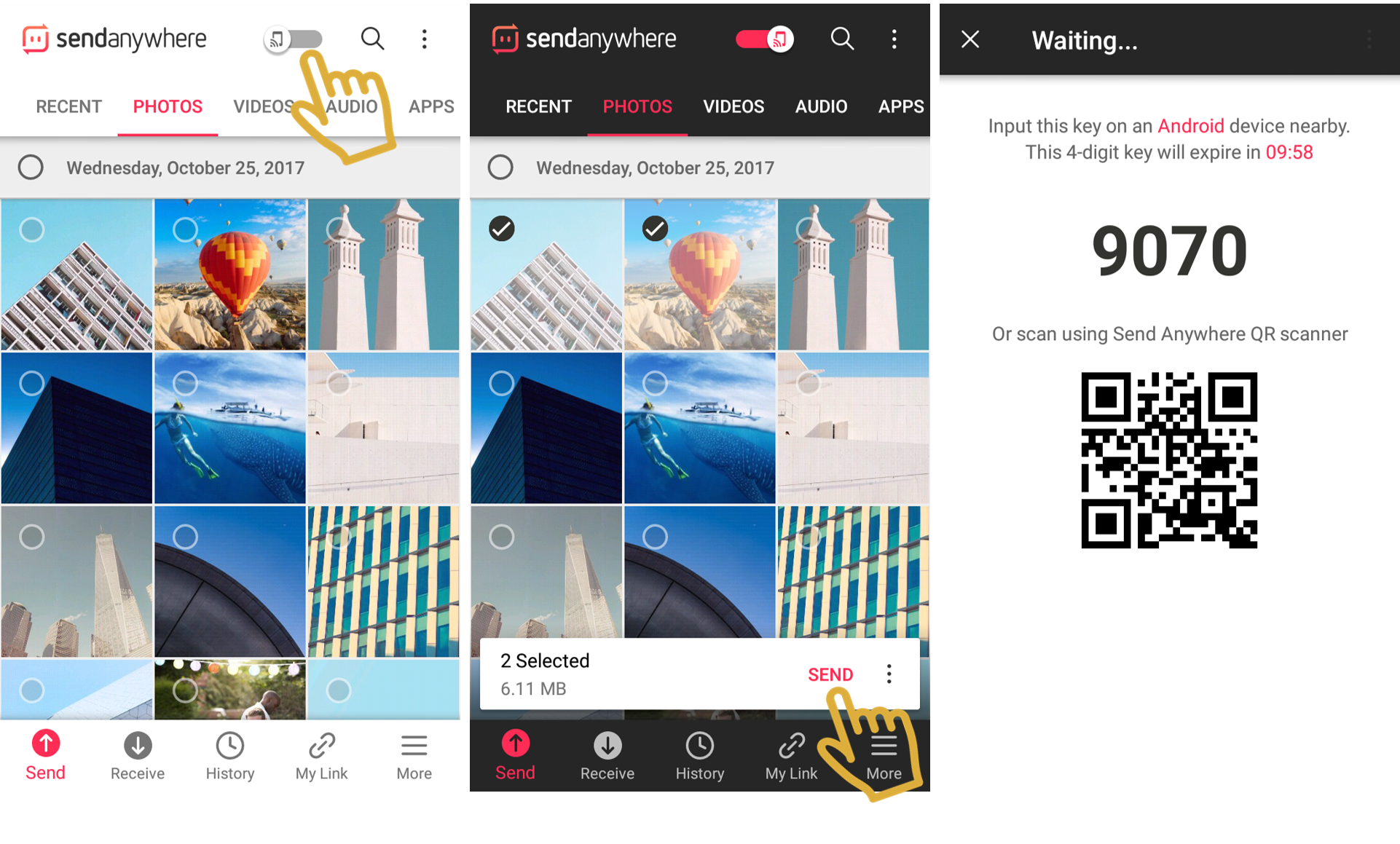 Receive Files