When you open a PDF file from the Chrome PDF viewer in the Chrome browser, the 'PDF Share with Send Anywhere' button is enabled in the lower-left corner of the screen. By clicking this button you will create a link to share the PDF.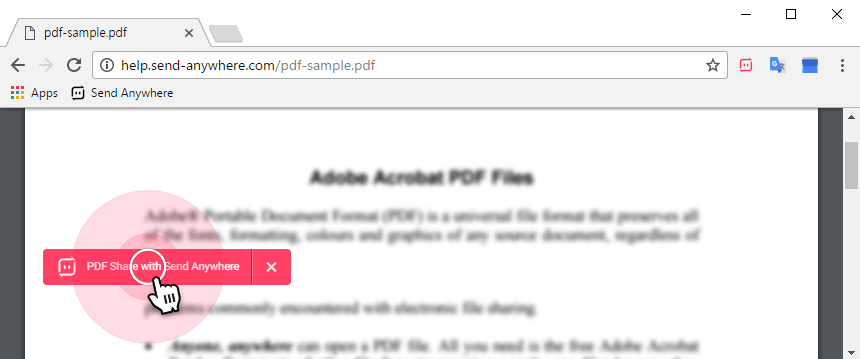 When you click the generated link, the link is copied to the clipboard. Once generated, the link can be used for a week. To check the link again, please visit the My Link after signing in on the website or app.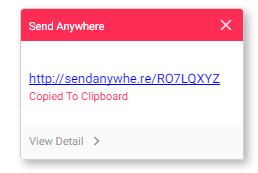 * Depending on the site-specific policy, PDF sharing may not be possible.
* In the settings of the Send Anywhere Chrome extension, you can set whether to expose the share button.