1. In the Gmail Compose window, click the Send Anywhere icon.

2. Click the file upload area to select the file to attach, or drag and drop the file to attach. After uploading the files, click the [Attach] button at the bottom right of the transfer card to insert the created share-link into the message.
You can download files via the share-link for a week. To check the link again, please visit the My Link after signing in on the website or app.
* Please be careful not to close your Chrome browser while files are uploaded in the background.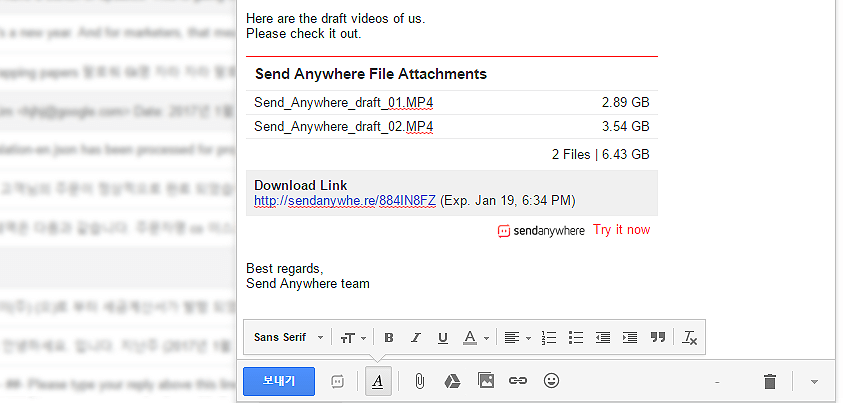 * You can set whether the Send Anywhere icon is exposed in the settings of the Send Anywhere Chrome extension.