When you cannot send files immediately or share files with multiple people, you can upload server temporarily, then share with a link.
For a Free user, the link is valid within 48hours and Send Anywhere PLUS user set an expiration date of a link as you want.
How to share Link
1. Select files you want to send and click 'Send' button at the bottom.
2. Click 'Share Link' in waiting page.
3. A link will be created. Click on it to copy and send it to your friends.
If signed in our app or website with the same account on any devices, all links that you created to share can be managed in My link.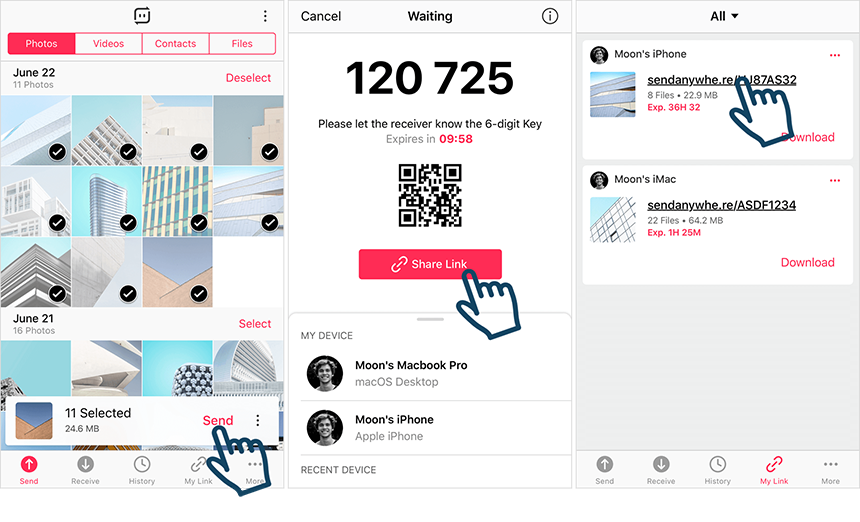 ※ Link will be deleted after the expiration date or user deleted a share-link. All the files get deleted from the server once it expires for security reasons. After then it cannot retrieve anymore.
※ Link that causes excessive traffic may be blocked in order to maintain the quality of service.